Yellowjackets: Only Musical Theater Nerds Will Get The Reference In Walter's Music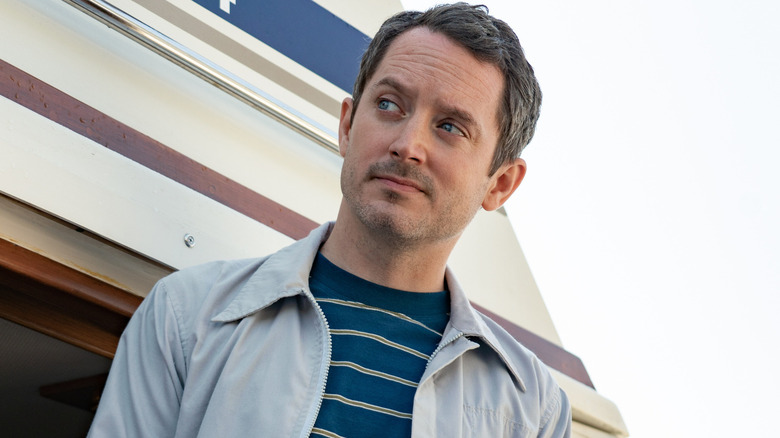 This article contains spoilers for "Yellowjackets" season 2 episode 8.
Misty and Walter are a dynamic detective duo with spookily similar personalities. In the fourth episode "Old Wounds," the montage (humorously set to Sparks' "Angst in My Pants") where they comb their Bed & Breakfast rooms for any suspicious activity and undergo matching nighttime routines visualizes the perfect harmony of their quirks. Not only do they enjoy solving mysteries, but they also bond over a shared love of musical theatre. Walter insists he is not using his collection of Broadway cassette tapes to appease Misty because he's a secret Yellowjackets obsessive: he is a musical theatre nerd just like her.
It turns out that Walter was telling the truth because in the recent episode "It Chooses," we see Walter relaxing with a fancy drink and a giant jigsaw puzzle while the tender "Not While I'm Around" from "Sweeney Todd" plays in the background. In another short scene, he's listening to Michael Crawford's ethereal "The Music of the Night" from "The Phantom of the Opera" while he grabs a purple jacket.
Walter is an enigmatic character and there are a lot of unanswered questions about him. Is he on his way to the compound? Has he listened to Misty's phone call where she admits he was right about Adam's murder? What information does he plan to share with the police? What are his true intentions with Misty? Since Misty's love of musicals reveals her twisted qualities, what do Walter's Broadway listening choices say about him? 
Demons Are Prowling Everywhere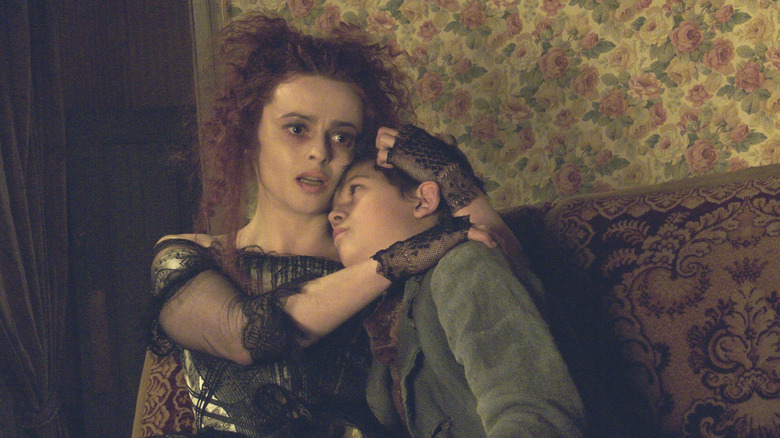 The "Sweeney Todd" references in "Yellowjackets" are amusing because it is a grisly musical about cannibalism: a barber named Sweeney Todd murders his clients for his downstairs neighbor, Mrs. Lovett, to bake into meat pies for unsuspecting Londoners. It's especially fitting for this episode that reveals the Queen of Hearts ritual where the Yellowjackets choose their next victim to kill and eat. They are just as maniacal and bloodthirsty as Sweeney Todd and Mrs. Lovett when chasing after Natalie and letting Javi die.  
"Not While I'm Around" is different from the dark, angry songs in the musical. The young pie shop worker Toby sings this sweet lullaby to Mrs. Lovett, pledging to protect her from the dangers in the world. He declares his affection and genuine concern for Mrs. Lovett who he fears is a victim of Sweeney Todd's manipulation and brutality.
Walter is just as mesmerized by Misty as Toby is with Mrs. Lovett. Elijah Wood tells Harper's Bazaar that "he really admires her, both for her intellect as far as her prowess in their citizen detective world goes and for her boldness as a person," and this comes through in his earnest performance. Walter respects her "impeccable reputation" and is eager to spend more time with Misty. However, Walter is not as innocent as Toby is; he suspects that Misty, like Mrs. Lovett, is hiding her involvement with Adam's murder. Though Walter is a lot more chill about violence; he doesn't care about Misty's deadly "extracurricular activities," unlike Toby who enters a catatonic state after grinding the bodies into meat pies. 
Let Your Darker Side Give In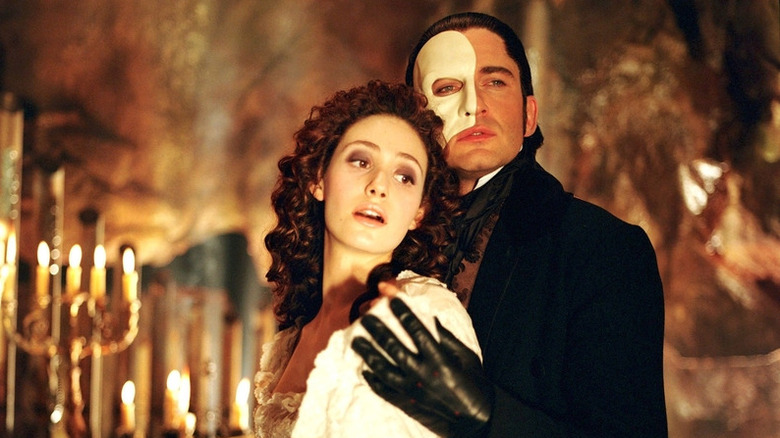 Misty and Walter are both fans of Andrew Lloyd Webber's "The Phantom of the Opera" and we see them listening to the soundtrack while scheming. In past episodes, Misty listened to "The Music of the Night" while planning to interrogate her hostage, Jessica, after listening to the intense "Overture" before knocking her out. 
Both Misty and Walter are similar to the Phantom because they are intelligent, stealthy, and will stop at nothing to get what they want. But it is ultimately Misty who relates to the opera ghost the most because they are both social outcasts yearning for inclusion.
In the spellbinding "The Music of the Night," the Phantom hypnotizes Christine with his soaring vocals and transcendent melodies. Misty is Walter's Phantom — someone whose mystique and attraction to the darkness captivates him. She represents the allure of the unknown that the Phantom sings about in his sweeping ballad. Walter has finally met his match, someone who is as interested in dangerous true crimes as much as he is. Will "Yellowjackets" mirror the end of "The Phantom of the Opera" where the Phantom is left alone after declaring his love? It's still unclear how Walter will respond to Misty's phone call and change of heart.
Read this next: Yellowjackets Post-Cannibalism Clarity Is Hard To Swallow
The post Yellowjackets: Only Musical Theater Nerds Will Get the Reference in Walter's Music appeared first on /Film.