Teen Boy Laminates Mom's Bedroom Floor During Lockdown, Saves Her Nearly $400
When a mother lamented her cat ruining the carpet in her bedroom, her teen son took it upon himself to learn some D.I.Y. tradesman skills and spruce up and laminate her flooring a bit.
Mom Samantha Corbin, from Pennar, Pembrokeshire, had complained that her bedroom was in a poor state after she had to tear up her carpet due to the cat getting sick on it in April. Knowing that the massive lockdowns caused by the COVID-19 pandemic would make it difficult to find a professional to laminate the floor, Corbin gave her young son, Toby, the green light to fix the rug when he offered to do the needful.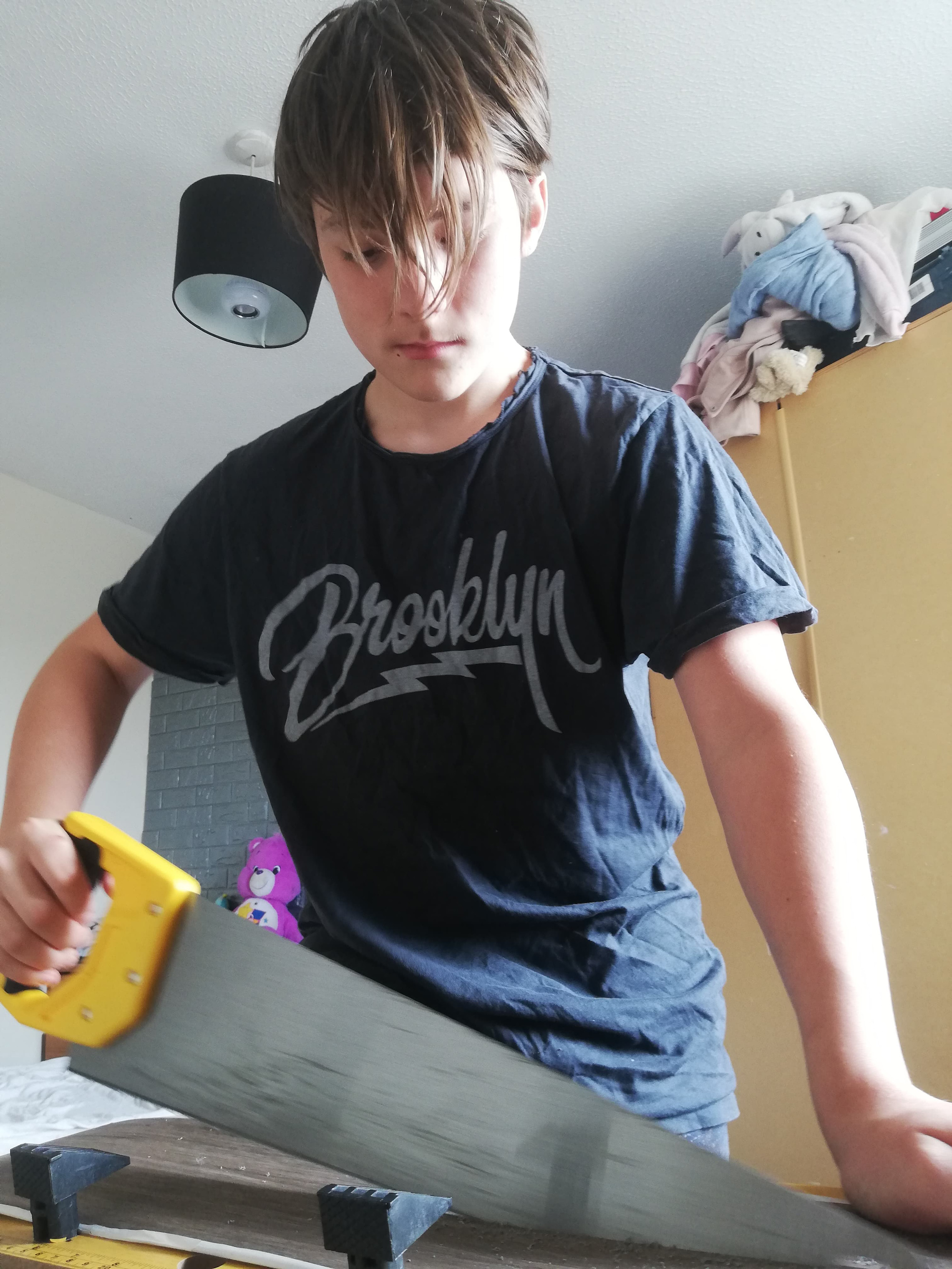 Corbin ordered 130 pounds (US$166) worth of laminate flooring then purchased Toby a saw and jigsaw to cut it down to size. The young teen figured out how to do it on his own in just two days as he had watched flooring get professionally installed on the first floor of their home earlier.
Using a little bit of paint and a 64 pound (US$81) roll of wallpaper to freshen up the entire room, Corbin was able to completely renovate her bedroom for less than 200 pounds (US$255)—and while saving another estimated 200 pounds in what would have been labor costs, as well.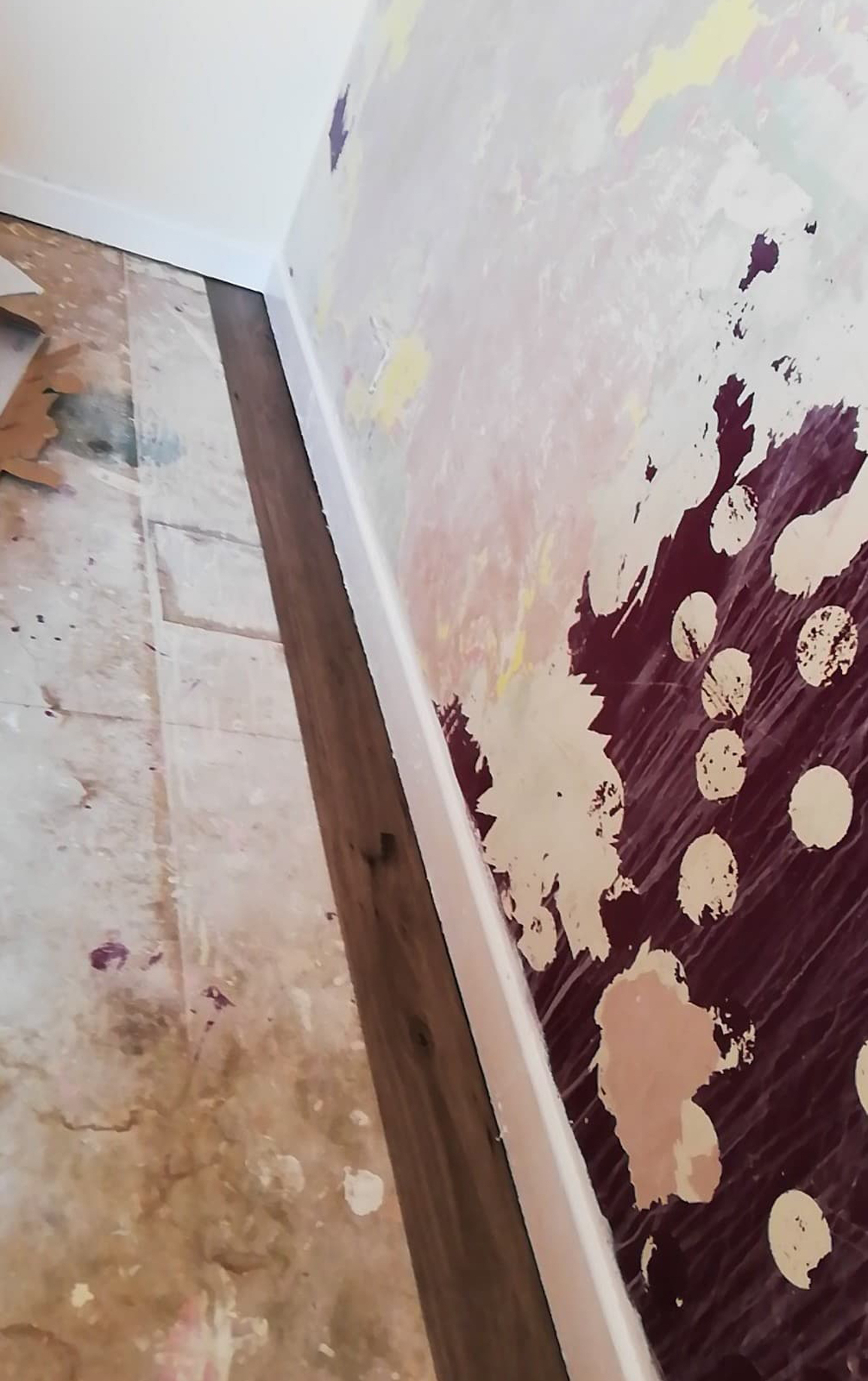 Recalling the incidents that spoiled the carpet, Corbin told The Sun: "When the cat was sick on the carpet it was the end of the life of the carpet—my daughter had already spilt suncream on it and there was no bringing it back."
"It was a horrible carpet anyway so I pulled it up and I was living with just the bare floor," she added.
It was after that when the young Toby offered to fix things up for his mom. "He said 'it's easy'—we had had the downstairs floor done and he said 'I've seen it being done, it's not that hard, all I need is a saw and a jigsaw,'" she said.
"So I chose the flooring and he did the rest," said the proud mom.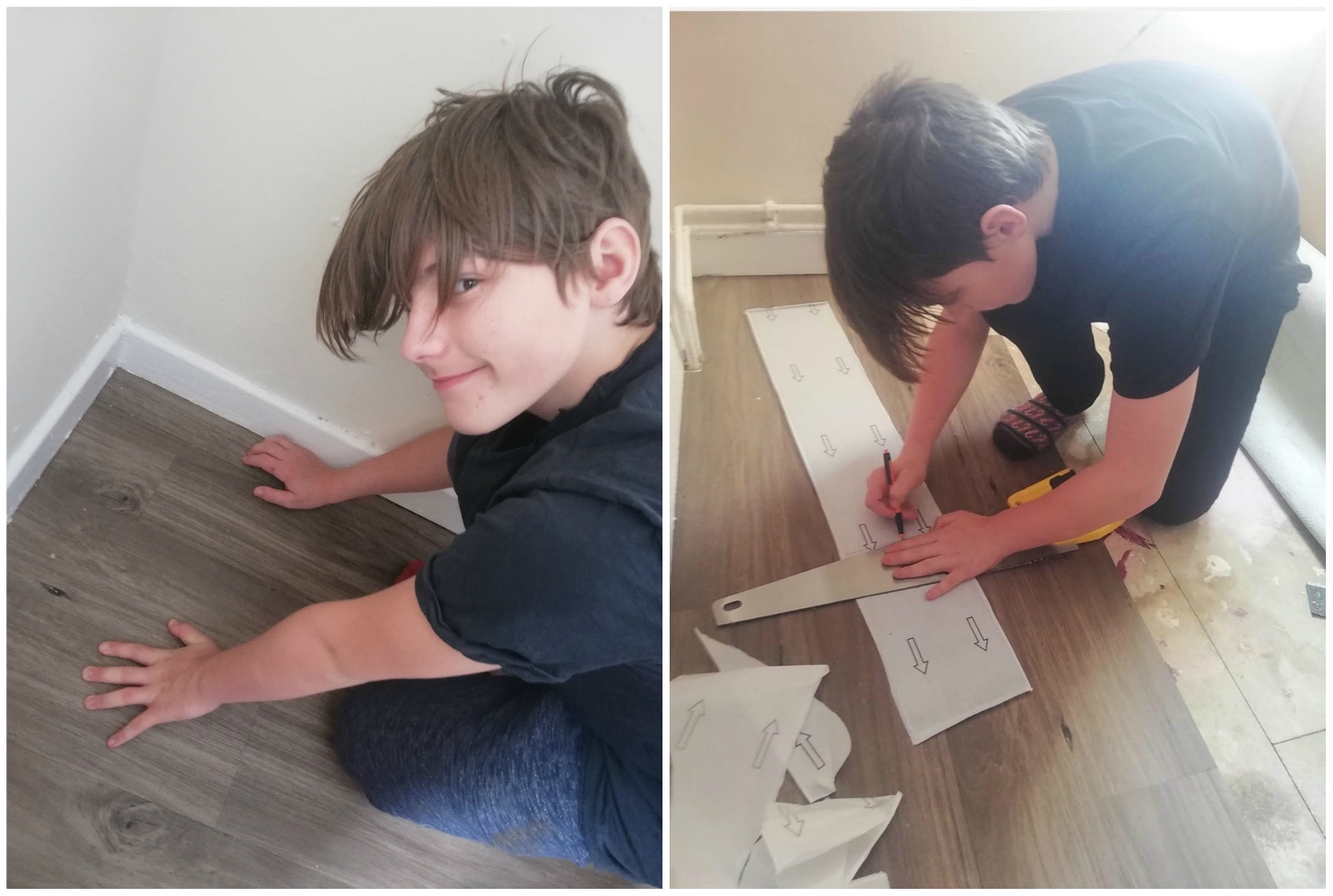 Corbin said that people initially questioned how she'd be able to put so much faith into a young child to do the flooring correctly. Her friends worried that Toby might mess up and leave the floor looking like more of a mess than when he'd started.
But Corbin said that she wasn't at all worried. She reassured her friends that she would be able to quickly tell if he was out of his depth, and would be able to step in and halt the project if that was the case.
And luckily, the year-eight student, who wants to be an engineer when he grows up, immediately displayed a knack for doing the handiwork.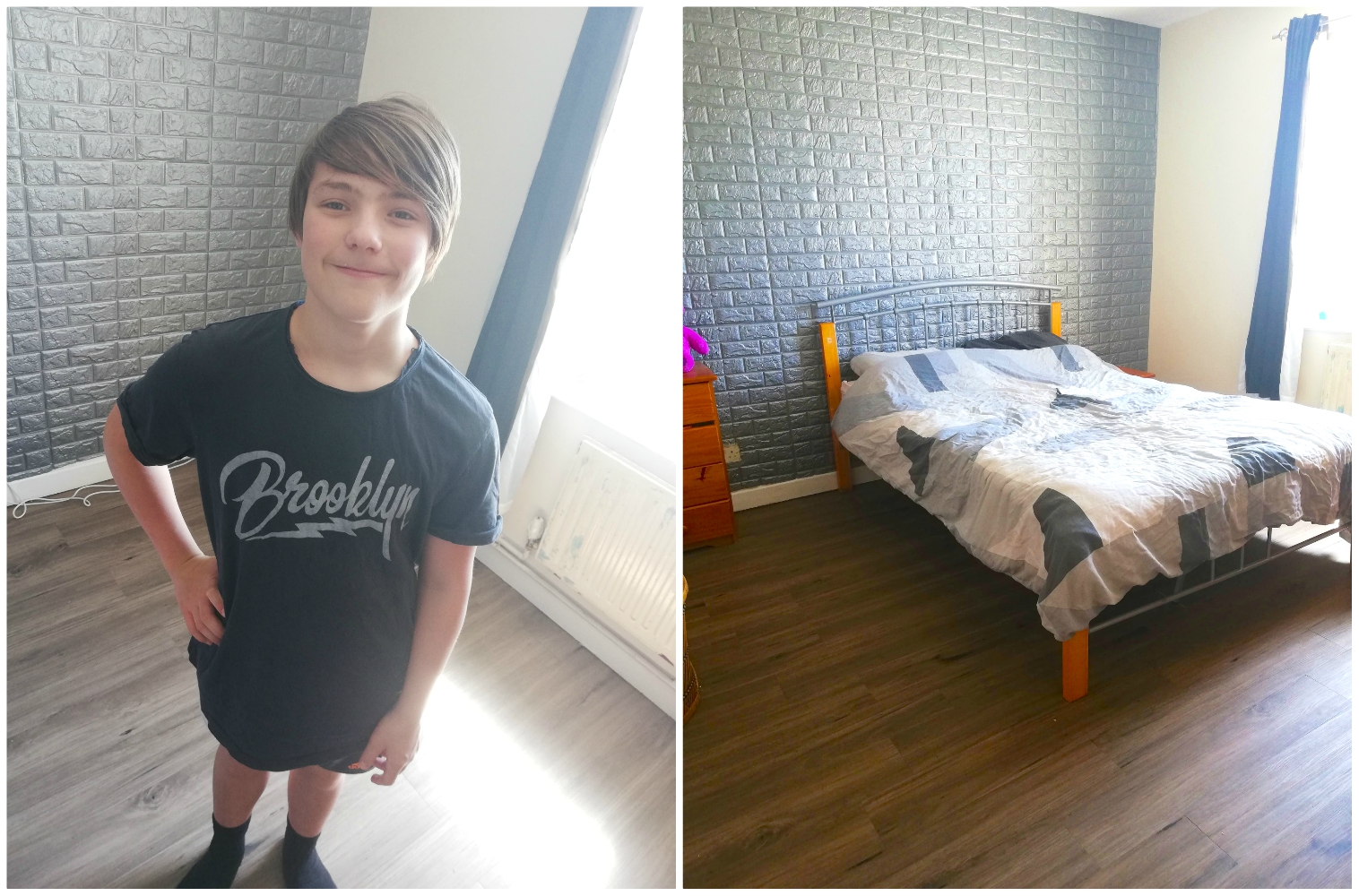 "I could see within 30 minutes that he was doing such a good job," Corbin said, "he had done two rows and they were all perfectly straight.
"I'm just really proud of him. He was only 12 when he did it, it's not the normal thing you think of a 12-year-old boy doing—most of them wouldn't even care."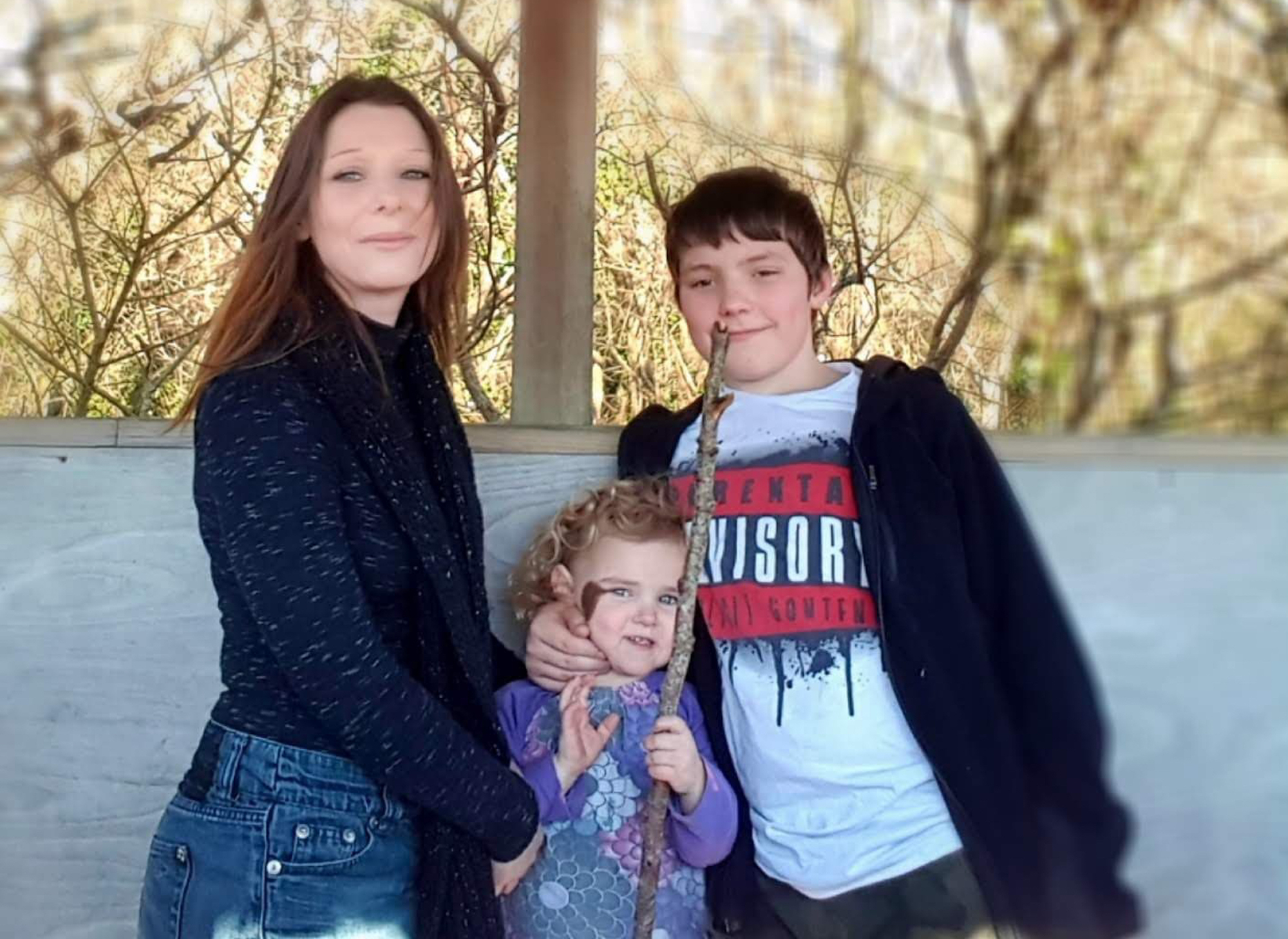 The proud mom said that her young son is "the man of the house," and her budding engineer never misses a chance to mend anything that has gone bad.