DIY Adirondack Cooler Bench
I just love the Adirondack style chairs for the porch or patio, but my husband likes to have a place to drink beer and considers the Adirondack style a bit too fussy for us. However, when I saw this Adirondack style bench that has a built-in cooler, I knew I had to talk him into it. I thought he would really be sold on the idea if I presented a really well put together case, which in this case, was just showing him this awesome video tutorial by Rustic Goose on Youtube. The design is really basic but the built-in cooler makes this project so unique and desirable. I couldn't wait to finally get the Adirondack patio bench of my dreams and also be able to keep hubs happy with his nifty built-in cooler.
Materials:
Coleman 28 quart cooler
Wood
Stainless steel utility hinge
1 5/8 coated deck screws
Table saw
A jigsaw

 

 
Directions:
In this excellent video tutorial by Rustic Goose, you will learn to build this Adirondack style bench from start to finish with very straightforward simple instructions.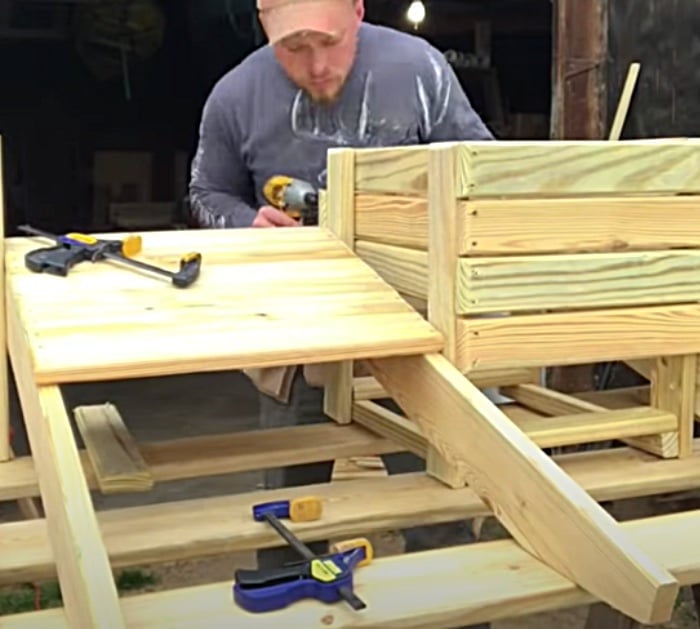 Then you will install your Coleman 28 quart cooler and attach the cooler lid to the wooden casing, so all you have to do is lift up the flap as you are relaxing on a sunny afternoon and get another beer without even having to get up.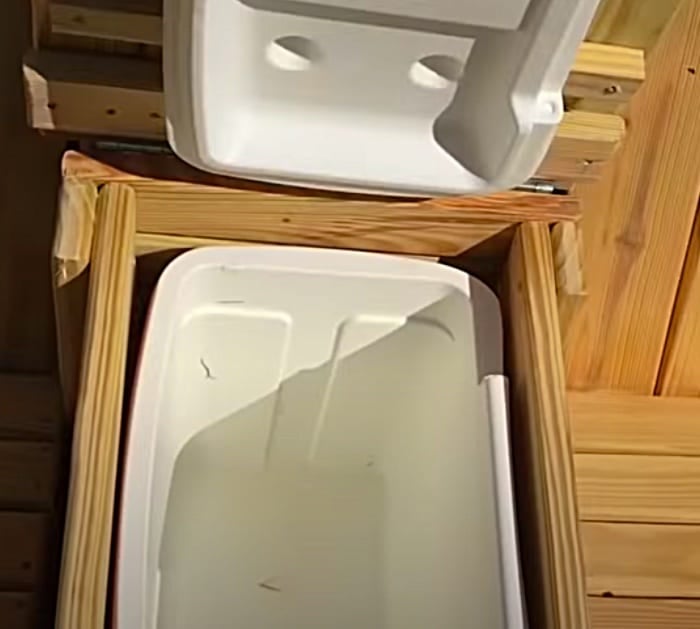 My husband is already more excited about this DY Adirondack cooler bench than I am and he's already purchased all the materials to make it at Home Depot this weekend.
DIY Adirondack Cooler Bench
The post DIY Adirondack Cooler Bench appeared first on DIY Joy.