Color Therapy: Get Glowing with Neons + Brights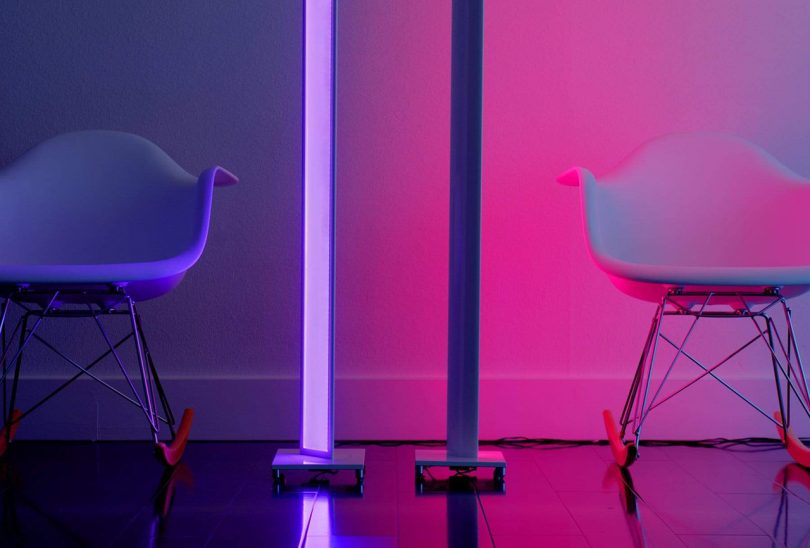 From 80s fashion and roller rinks to glow sticks and the iconic blinking signage that started it all, neon hues have always been the life of the party. Today, neon is new again – the electric lime greens, hot pinks, fluorescent yellows, and ultra-bright blue shades are popping up all over the design world in everything from lighting and decor to candles and furniture. The bright, energizing shades bring instant fun, whimsy, and a pinch of dance party goodness to any spot in the house (which frankly we could all use more of!). And you needn't turn your home into a makeshift night club to get your neon fix either, because there are plenty of ways to put the trend into practice in your space – read on for our favorites. For more bright and neon finds, visit the Design Milk Shop!
A space full of easy to swap accessories, the bathroom is an easy place to experiment with new design trends, and especially with neon. Quiet Town's Sun Shower Orient Pool Shower Curtain has a simple, color blocked design featuring a green top and a hand-stitched panel of neon yellow at the bottom. Hand-sewn and accented with brass grommets and nickel finishes, the transparent, heavy vinyl lets the light pour into your shower as you bathe, without ever "sticking" to you while you do your thing. Use it as a liner alongside one of Quiet Town's canvas curtains or on its own to brighten up your bathroom.
$62
Shop Now >>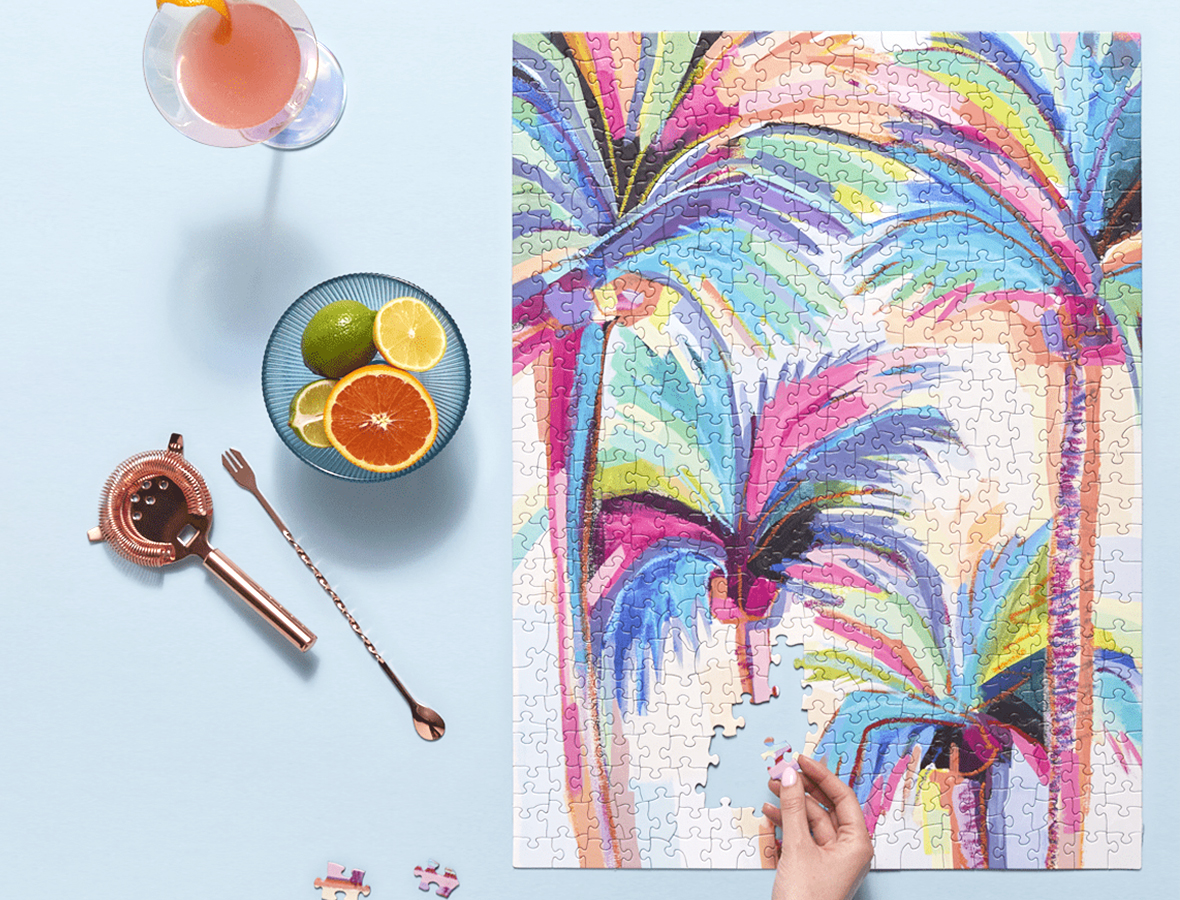 Designed by Florida-based artist Alma Ramirez, Palm Study is a bright and colorful meditation on the natural environment surrounding her St. Augustine studio. The jigsaw puzzle's electric color palette of neon pinks, blues, and greens make for a unique contrast against the natural subject matter and illustrate Ramirez's fascination with the intersection of nature and technology. This is a puzzle you'll be delighted to lay strewn across your table and even more so to have framed on your wall once complete!
$28
Shop Now >>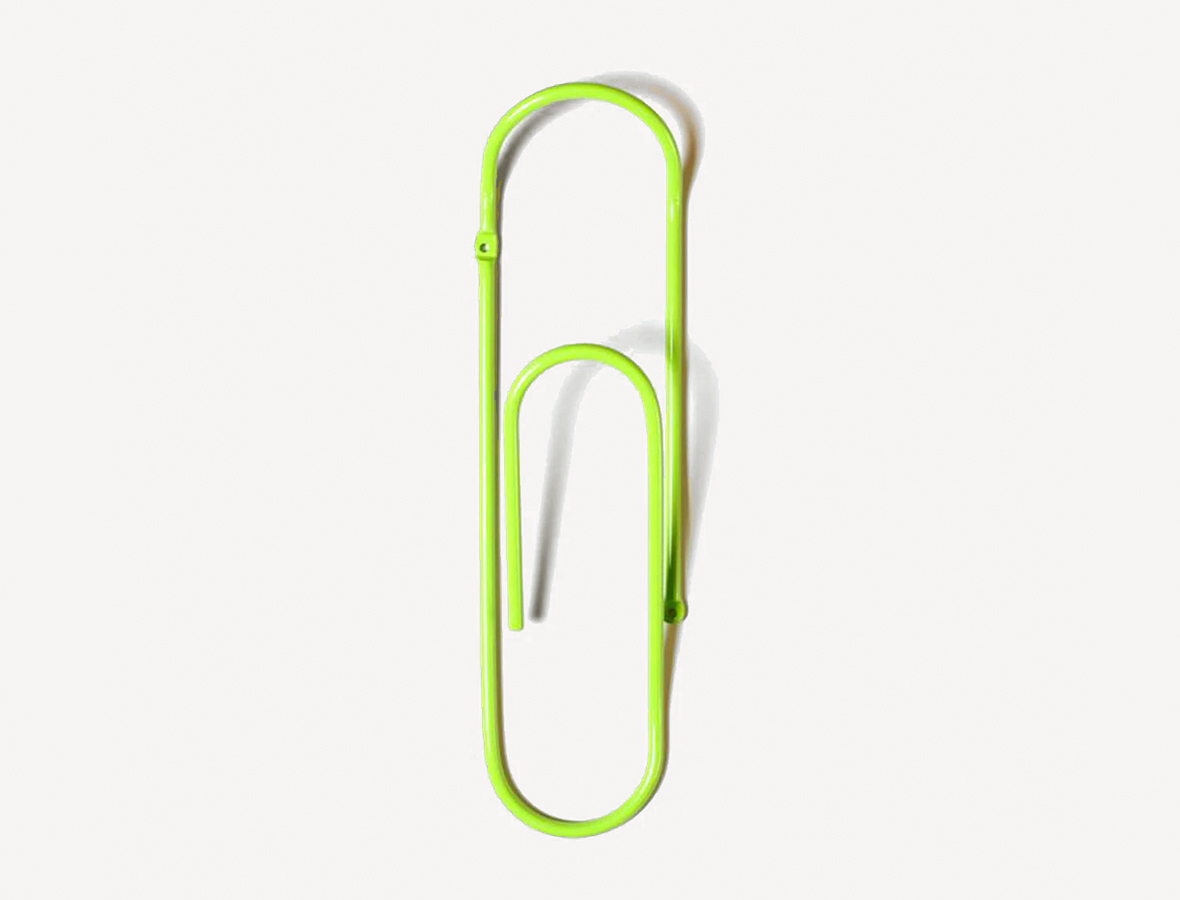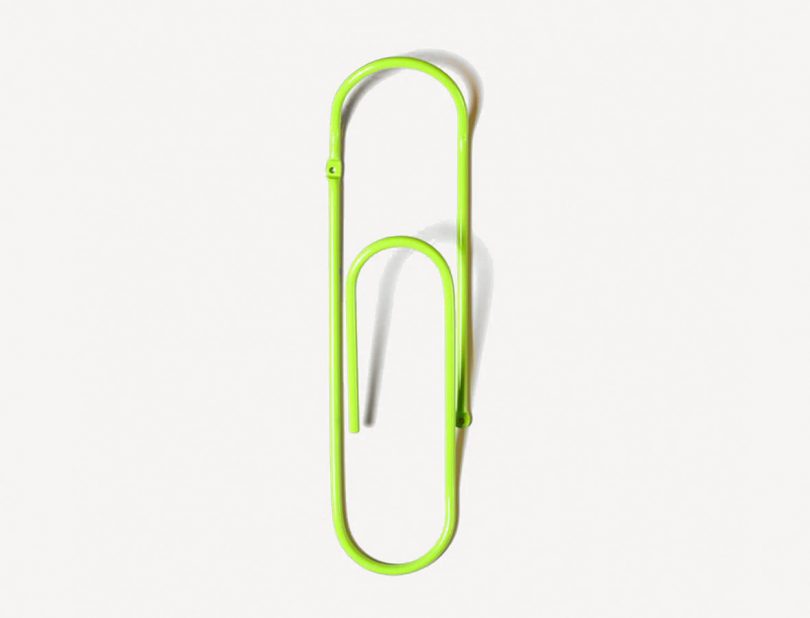 A playful pop of neon for your walls, you can't go wrong with Bendo's Clip Wall Hook. The fun and functional wall hook can be used to hang pretty much anything – from coats, towels, and hats, to umbrellas, bags, and even a few vinyl records (see interior decorator Dani Klaric put hers to the test here!). Style one or several in your office, entryway, bedroom, or living space, and you're bound to love the whimsical, crafty aesthetic it brings. Plus, they just launched a new Cashmere Blue color!
$55
Shop Now >>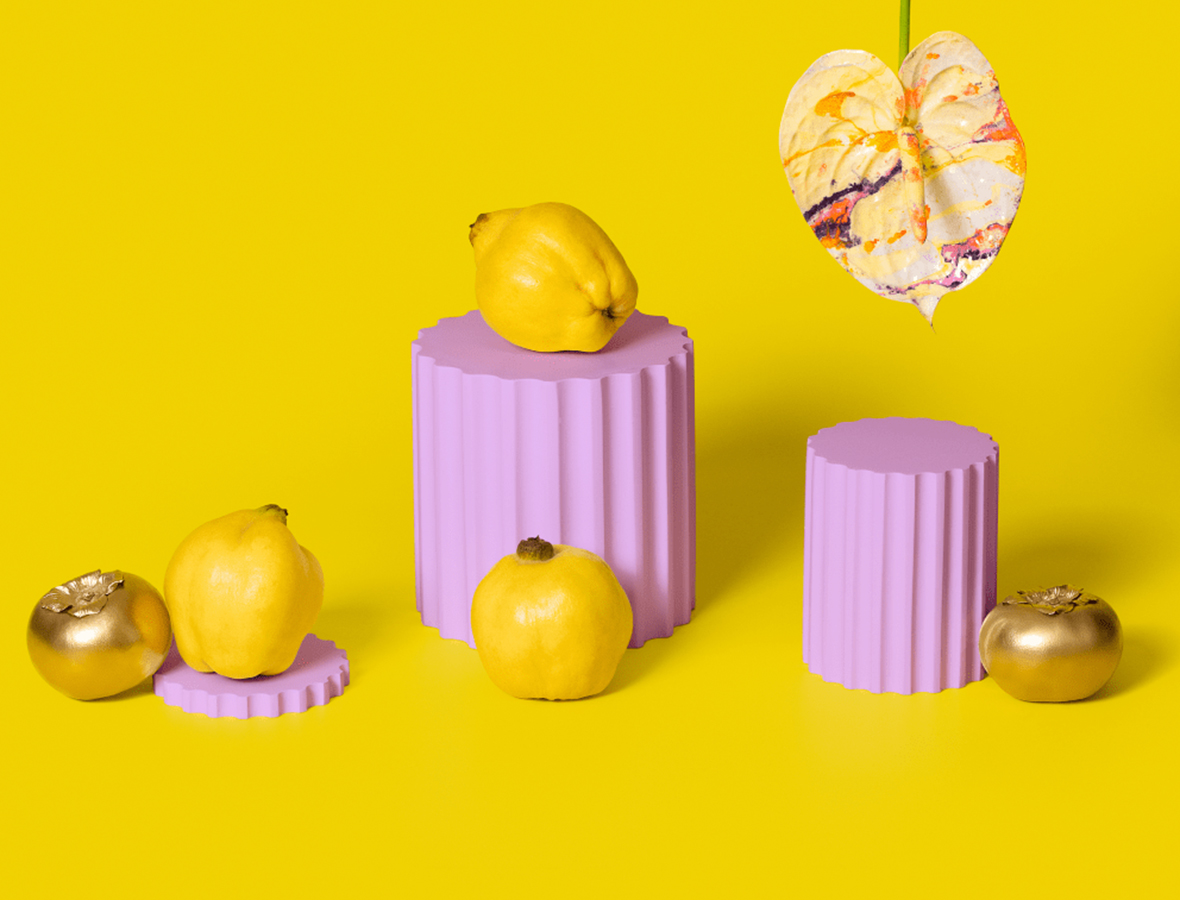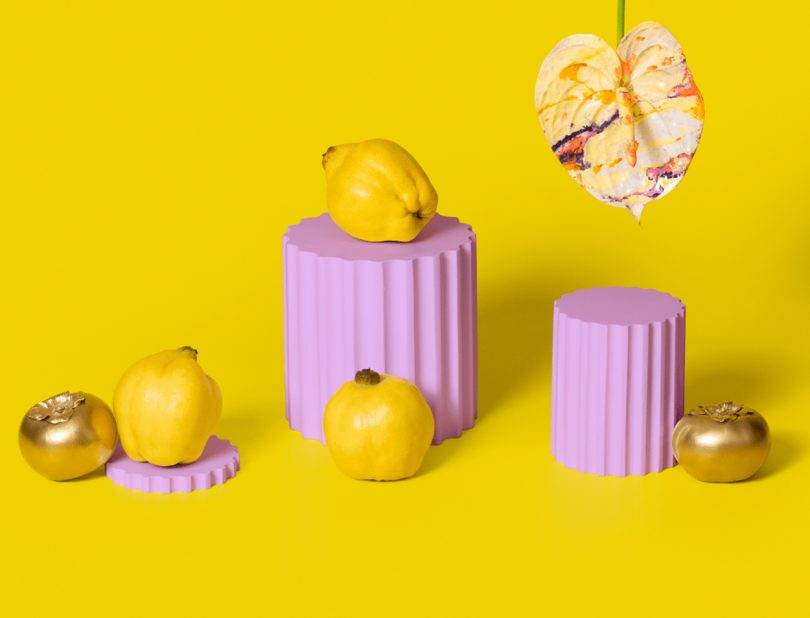 New to the Design Milk Shop, these fluted columns by Moodelier are a great way to mix neon shades in with your existing decor, while showcasing some of your most coveted items! The modern trio includes a flat column slice, along with a small and large column that can be styled together or separately as dynamic accents. Use them to present collectibles, tchotchkes, and other keepsakes in style, or put them to use in a photo shoot for a modern, architectural touch.
$184
Shop Now >>
Wall art is an easy, low-stakes way to dip your toe into the neon trend, and this print by Ryan McAllister brings the energizing color palette to your space with an uplifting message to match. Featuring bright and bold purple, orange, and fuchsia hues and sprinkled with glimmering details, this eye-catching print is a celebration of the magic we can make when we band together to form connections. Even better, it's one of 50 limited-edition prints – making it a piece you'll treasure for a lifetime!
$55
Shop Now >>
We love the labyrinthian details in Zuzunaga's Fresh Green Throw. Made in Spain using a blend of super soft cotton and a touch of nylon for stretch, this knitted throw blanket artfully combines lime green and neon orange threads for a fresh and modern contrast that breathes life and color into your space. Fold it over your couch, sling it on an accent chair, or make it the star of your bedding for an easy note of neon.
$343
Shop Now >>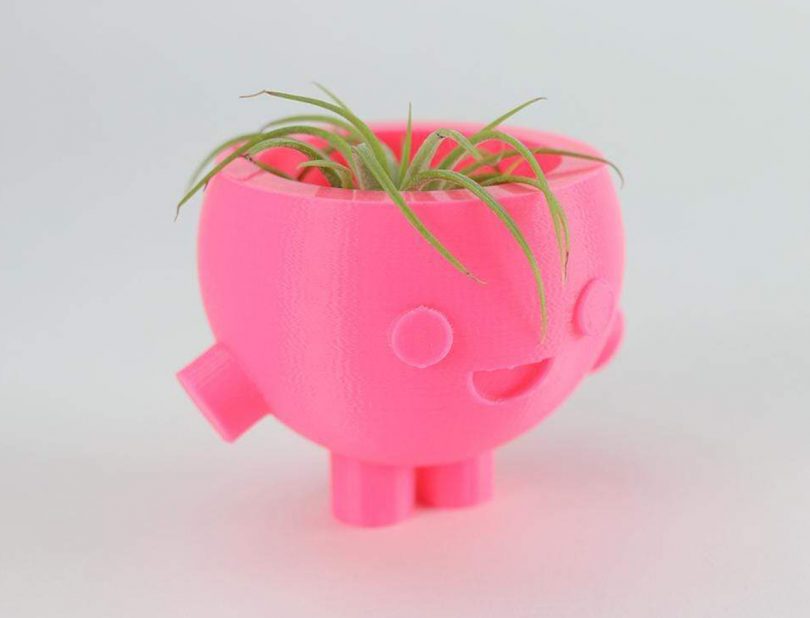 For instant smiles, meet the Bella Planter. The adorable 3D printed planter is the perfect home for small succulents or air plants and adds a delightful pop of neon pink to any home surface! Keep Bella on your desktop for a quirky accent, on a bookshelf for added playfulness and color, or on your coffee table as a fun conversation piece.
$20
Shop Now >>
Poketo's Glass Candlestick Holder brings the whimsical, mood-boosting effects of a bright, neon color palette to your table. The tinted glass candle holder cleverly combines an ornate, shapely form with a fun and accessible color palette for a modern twist on a classically elegant shape. Plus, you'll love the way it catches the light and reflects it across your tabletop! We recommend mixing and matching colors to maximize the playful look.
$28
Shop Now >>
Adapted from Yinka Ilori's Types of Happiness chair series, the Happiness Pillar Candle features a multi-faceted, geometric design that reimagines the structure and mood-boosting color palette of the artist's original collection. Just as every chair told the story of a different kind of happiness, every side of these modern, multicolored candles reveals a bright, neon hue that's guaranteed to spark joy.
$50
Shop Now >>
An update on the iconic 1950s design, Innit Designs' Acapulco Chair stars an open weave vinyl seat in a spectrum of neon colors, for a retro modern aesthetic. The architectural design is inspired by Mayan hammock weaving techniques, offering ergonomic support and a clean, airy look. The best part? The UV-resistant vinyl cord and durable steel frame are designed to withstand life outdoors and look just as good in interior spaces too!
$460 – $480
Shop Now >>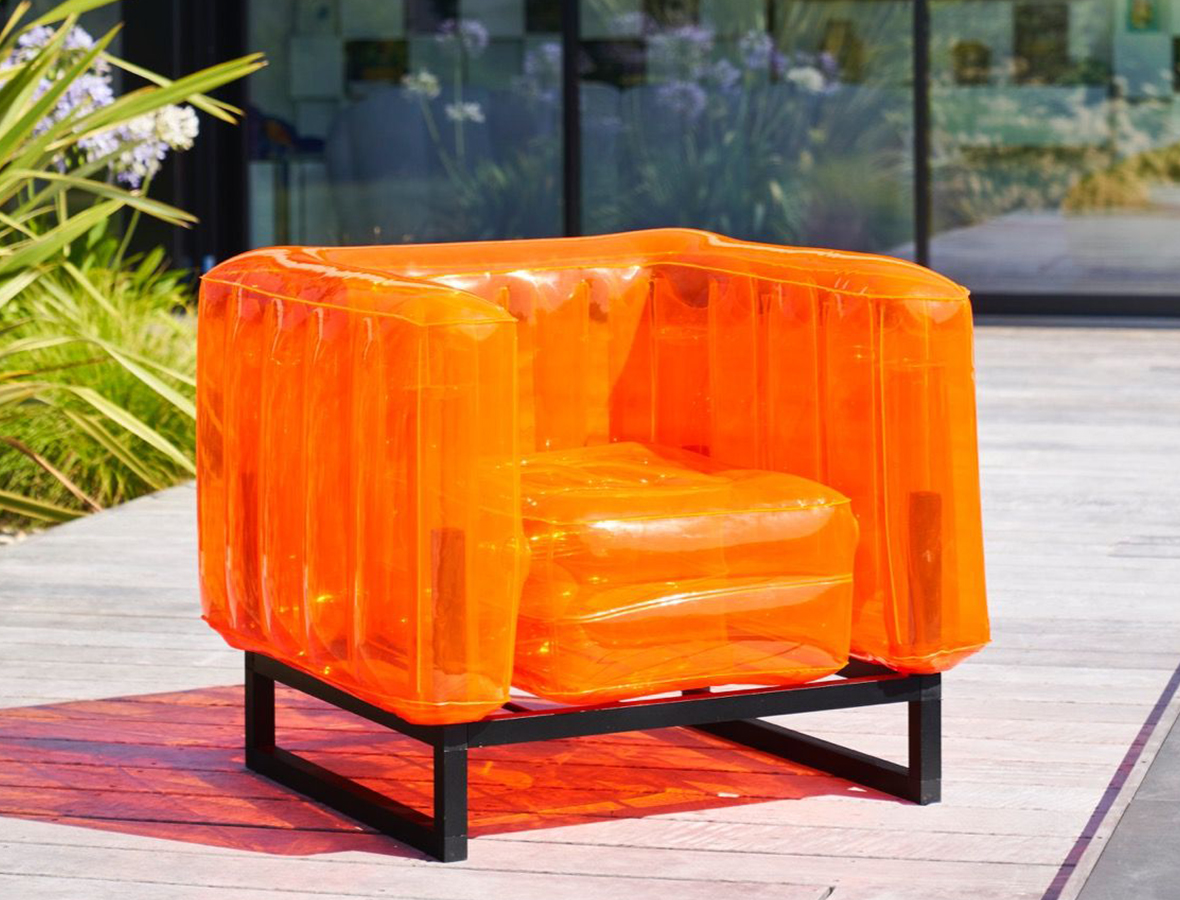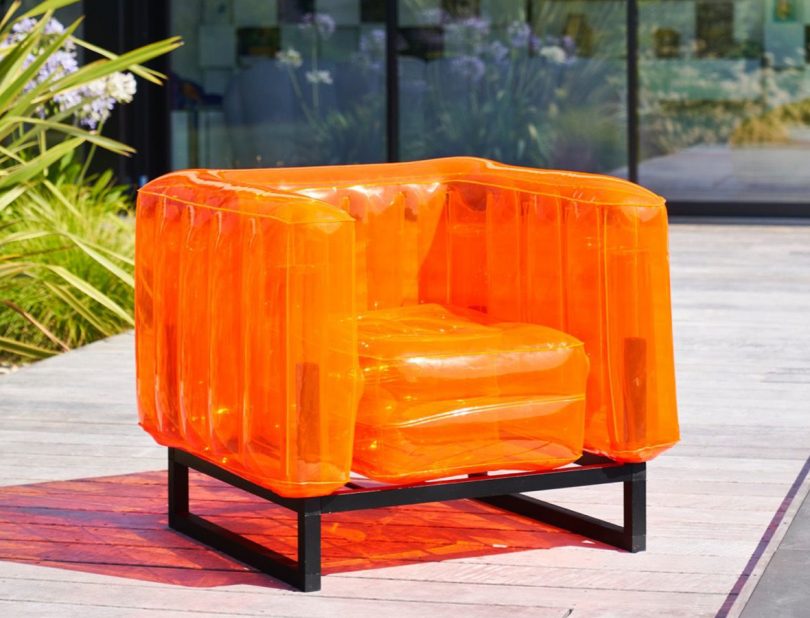 If you want to go all in on the neon trend, check out this inflatable armchair (it comes with an electric pump) by Mojow Furniture. The Yomi Eko Armchair is made of a super durable plastic and a reinforced aluminum frame designed to thrive both indoors and out, without overheating, tarnishing, or losing its vibrant neon color. Most importantly, the Yomi Eko is as comfortable as it is modern – offering plush, enveloping comfort in a fun, neon aesthetic.
$624
Shop Now >>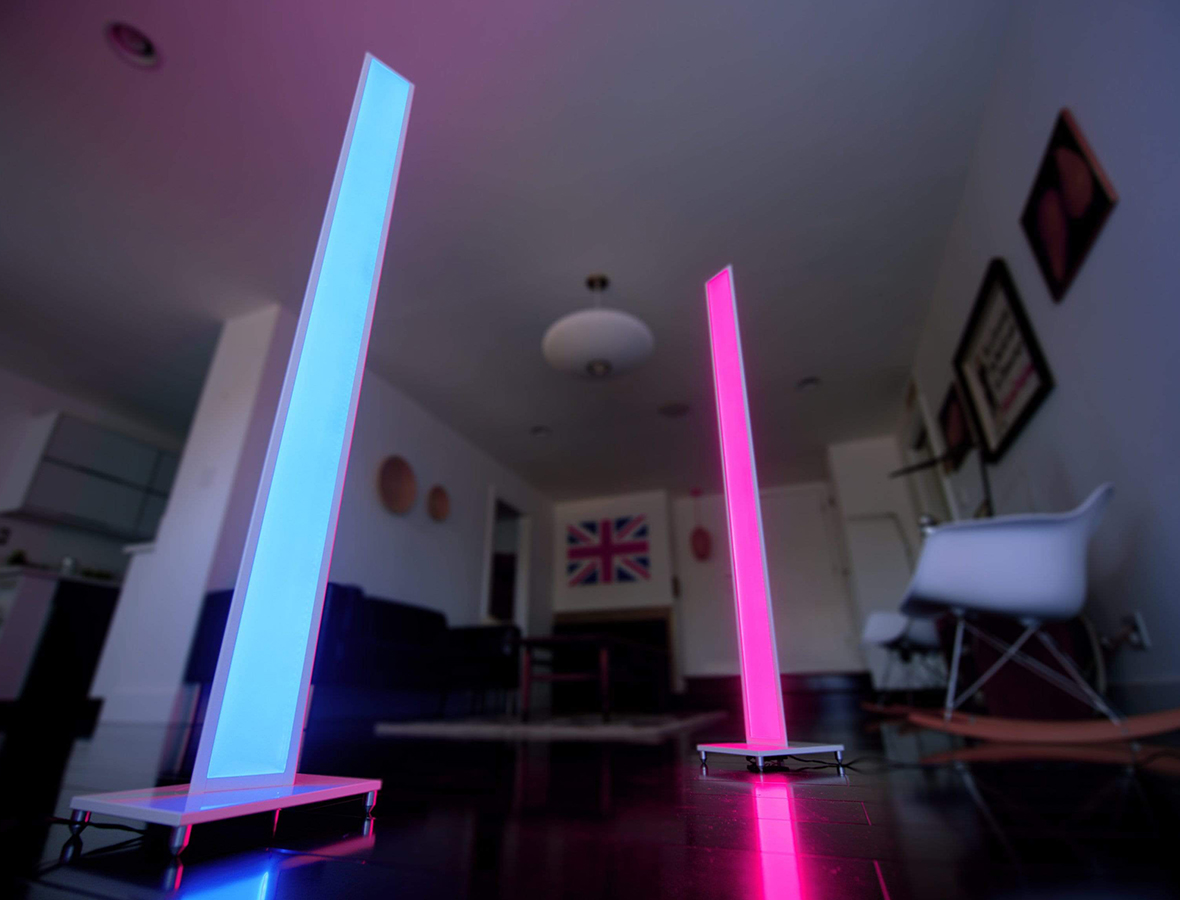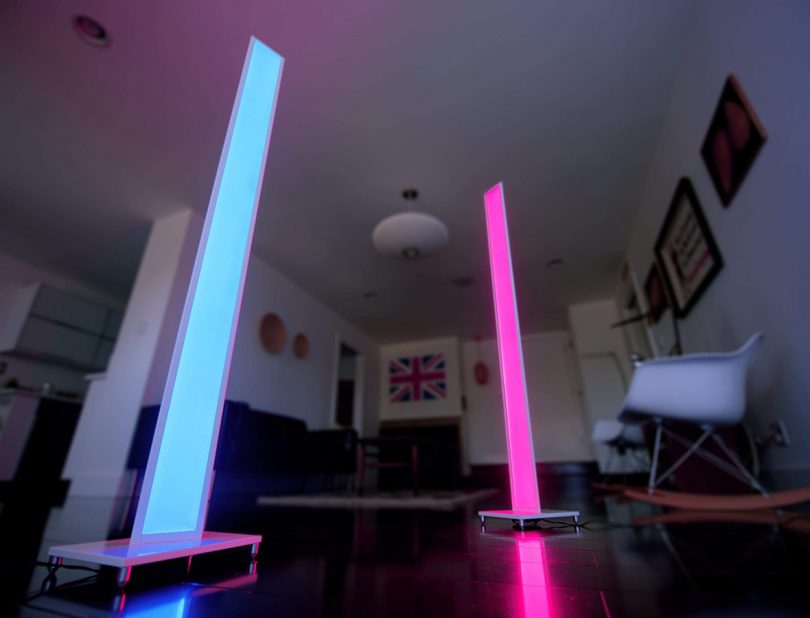 Frequent party hosts and mood lighting enthusiasts will love Koncept's Tono Mood Light. It delivers the best of both worlds – warm and cool white light for everyday activities, along with a rainbow of ambient neon shades fit for creating a fun, yet intimate vibe. The slim and space saving light fixture complements any decor aesthetic, offering different styling options for unique lighting effects: face it towards your space for direct light or angle it facing a wall or corner for an all-encompassing neon glow.
$981
Shop Now >>
Shopping any of our bright + neon finds? Share your haul and tag us @designmilk to be reposted on our Instagram!
This post contains affiliate links, so if you make a purchase from an affiliate link, we earn a commission. Thanks for supporting Design Milk!