20 Eye-Boggling Jigsaw Puzzles on Amazon That'll Make Hours of Time Go By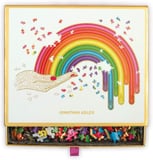 If you're getting bored at home, there are so many other things you can do. Amazon offers tons of jigsaw puzzles for adults that will keep you occupied and pass the time. On top of being fun, the activity can also ease anxiety and relax you. Sounds pretty great to us.
We curated a shopping guide of our favorite puzzles on Amazon you'll love to use from the comfort of your home. Shop through them all, and choose one to order today.