Adults & Crafts December 2019 Review + Coupon #adultsandcrafts
Disclosure: This box was received free for review. This post contains affiliate links.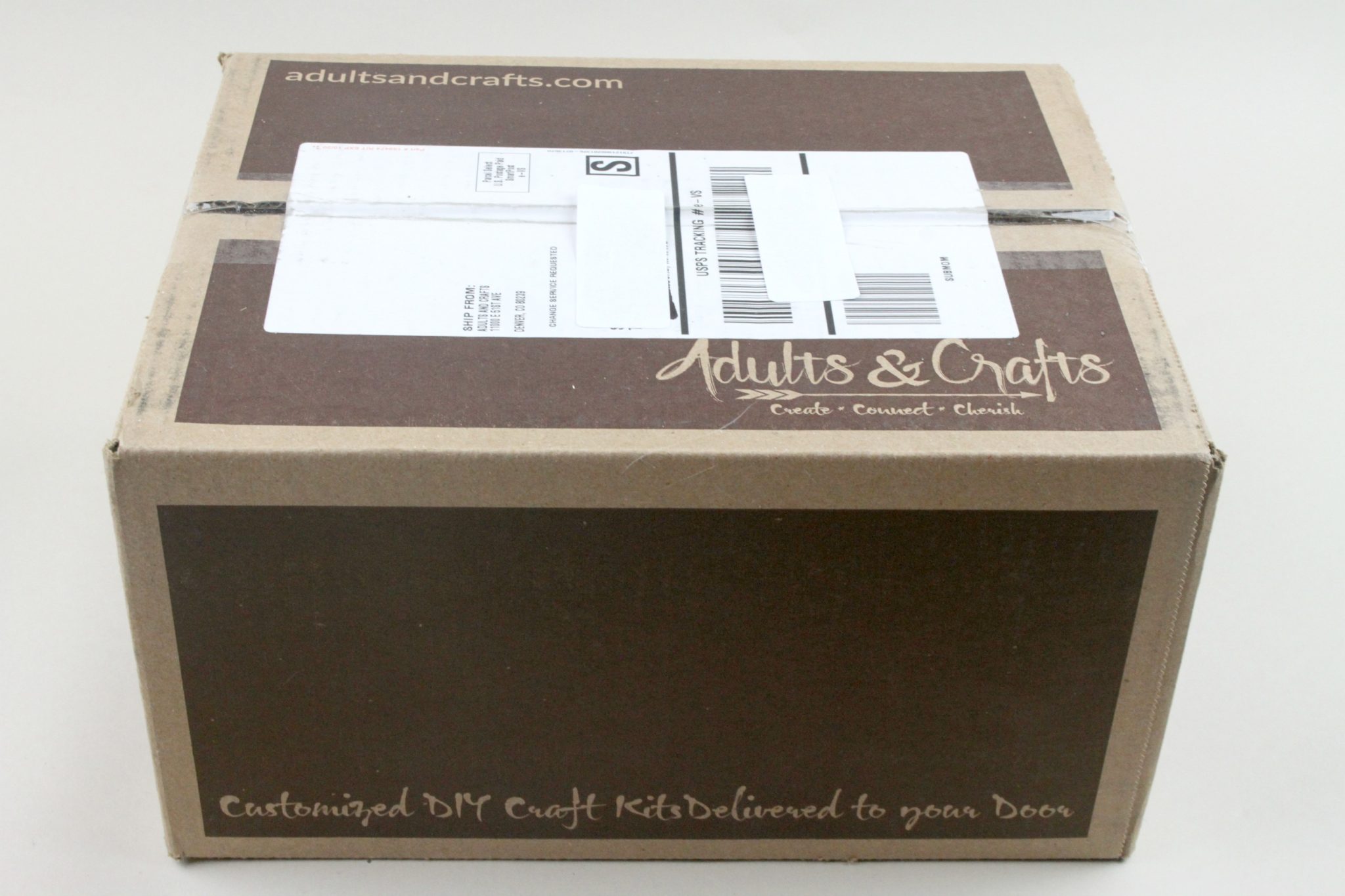 Adults & Craftsis a craft subscription for adults. Boxes are $33.00/month (plus shipping) and come with all the materials to complete a project or projects.
Each box will explore techniques like woodworking, staining, painting, and more. Some of the projects areString Art Kit,Wood BurnedTree Slice Sign,Beer Mug Candle,Wine Rack,Dream Catcher,Wood Burned Cutting Board,Beer Caddy,Soy Wax Candles,Alcohol Ink Dyed Coasters,Mail & Key Organizer, and Jewelry Organizer.
The Details
Cost: $33.00/month
What's in the box?Each box will contain all the materials you need for making a project.
Coupon:Use the couponCRAFTYMOMto receive free shipping on your subscription.
Shipping: $6.95/month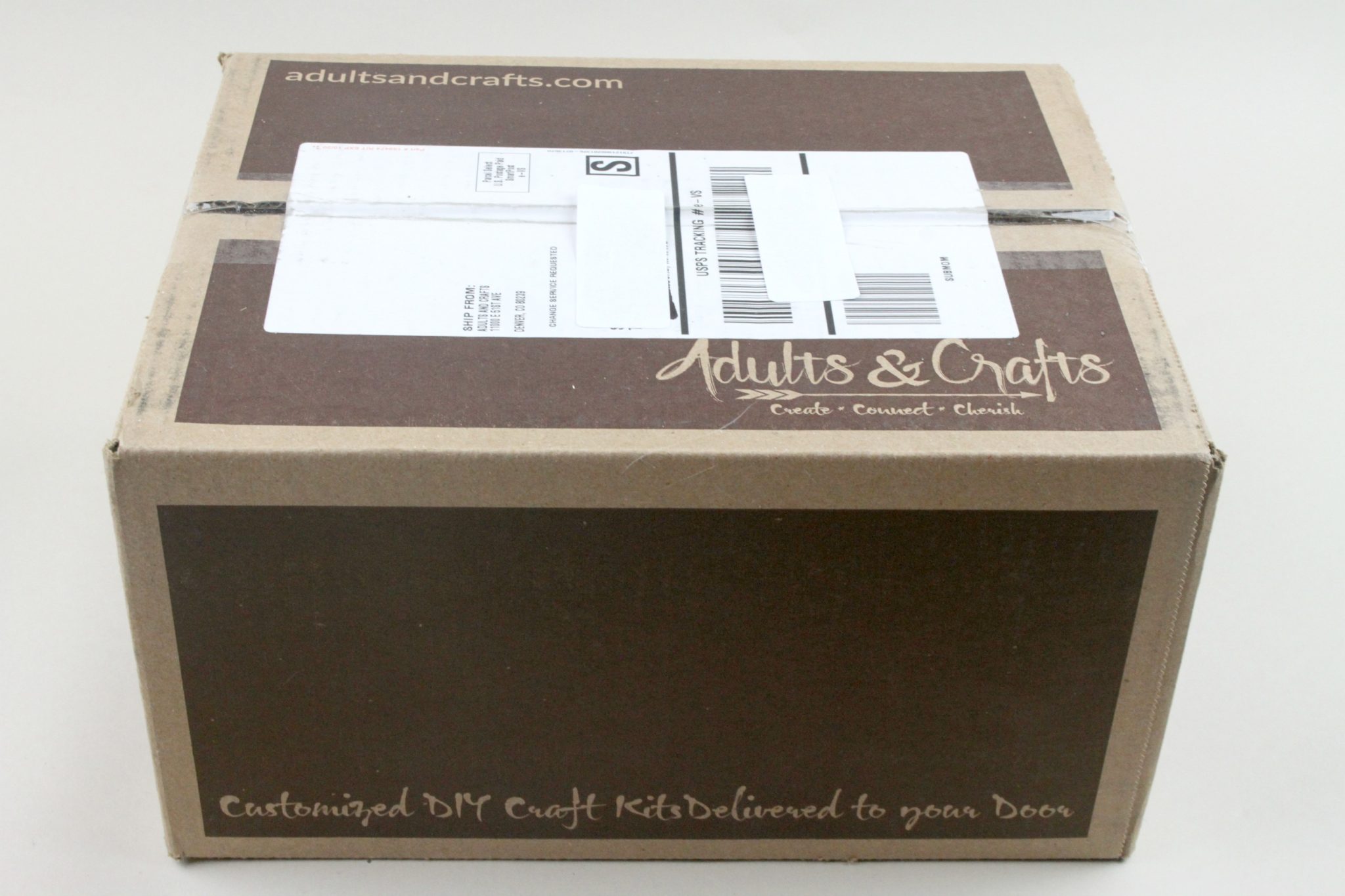 Everything arrived in a large brown box.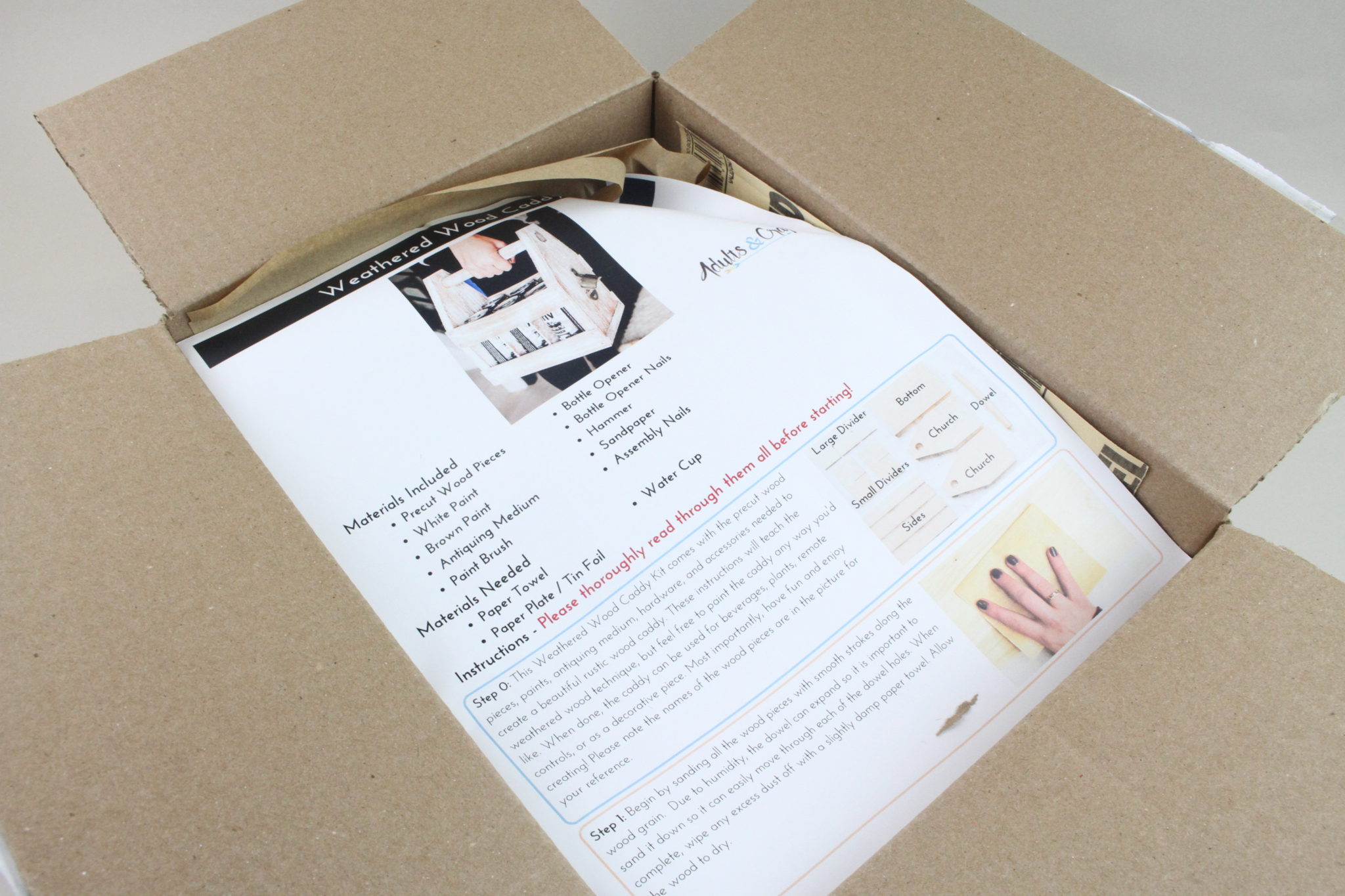 First Look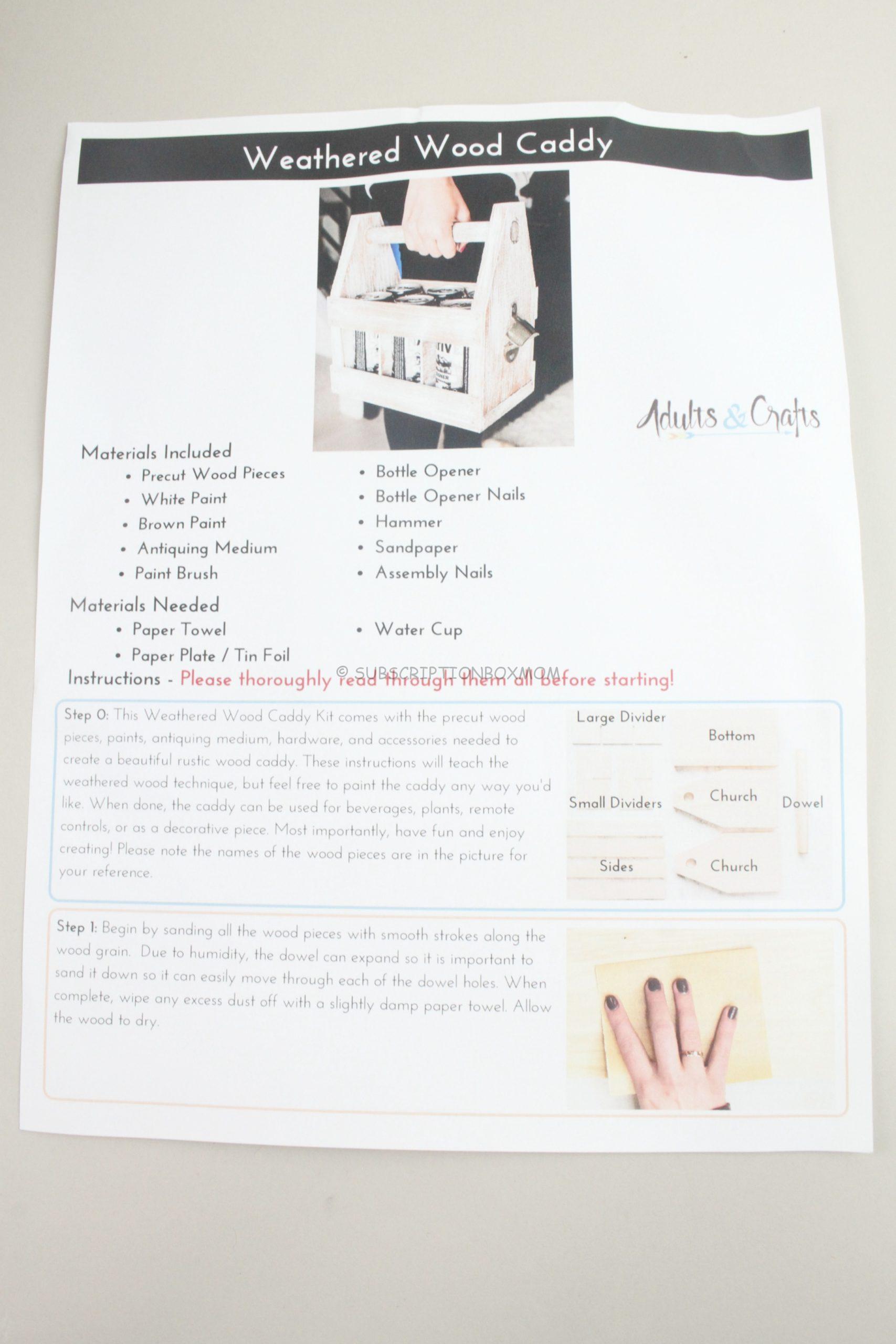 Each box comes with an information card with the materials included, materials needed and detailed instructions. As with beginning any project, you should read the entire instructions before beginning.
The December 2019 Project is a Weathered Wood Caddy.
The kit comes with everything you need to build the caddy.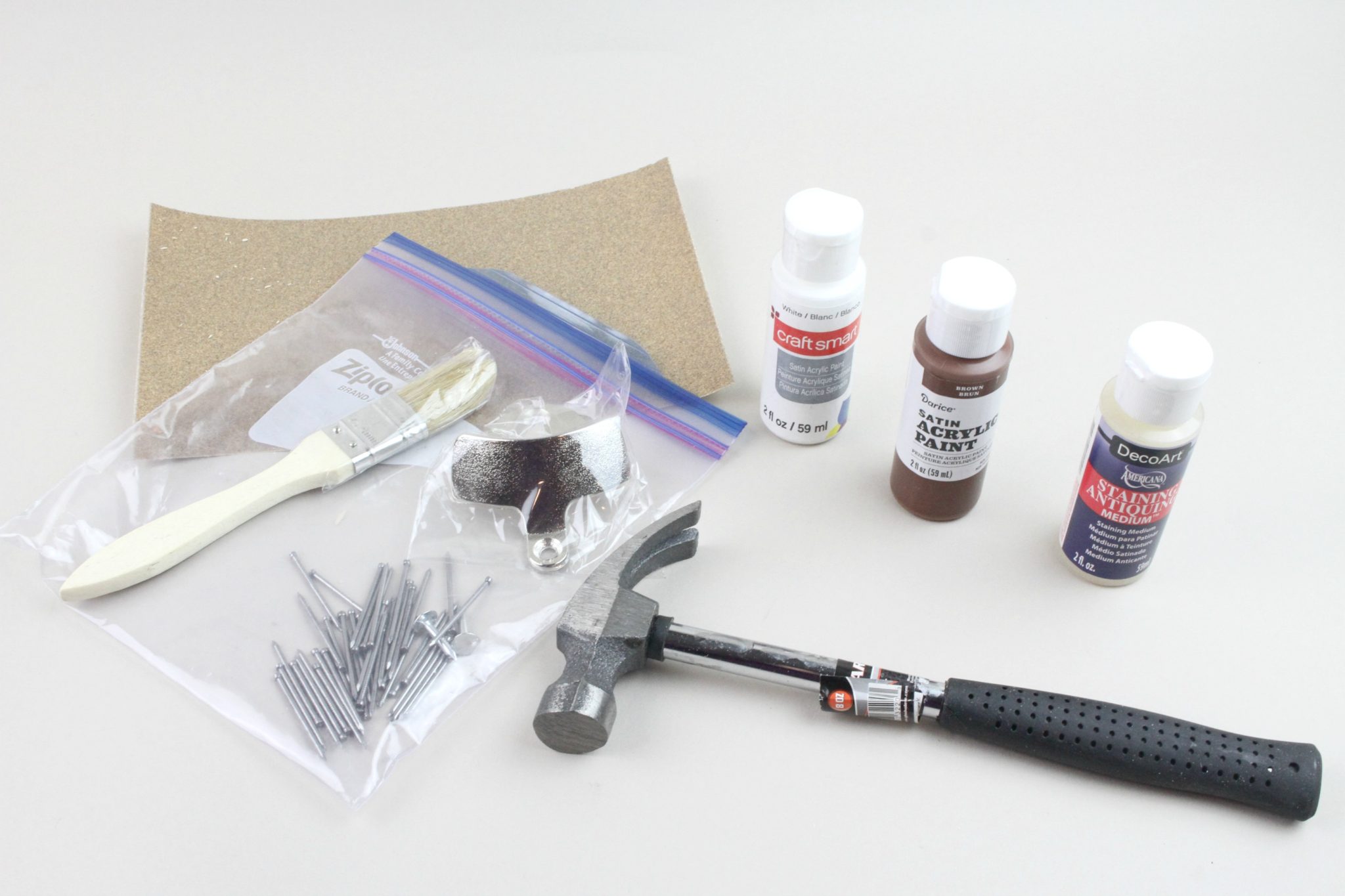 I was impressed that the kit even inclouded a hammer! You don't need any materials from home to complete the project.
The Build
My 10 year old wanted to complete this project, so I gave him full control.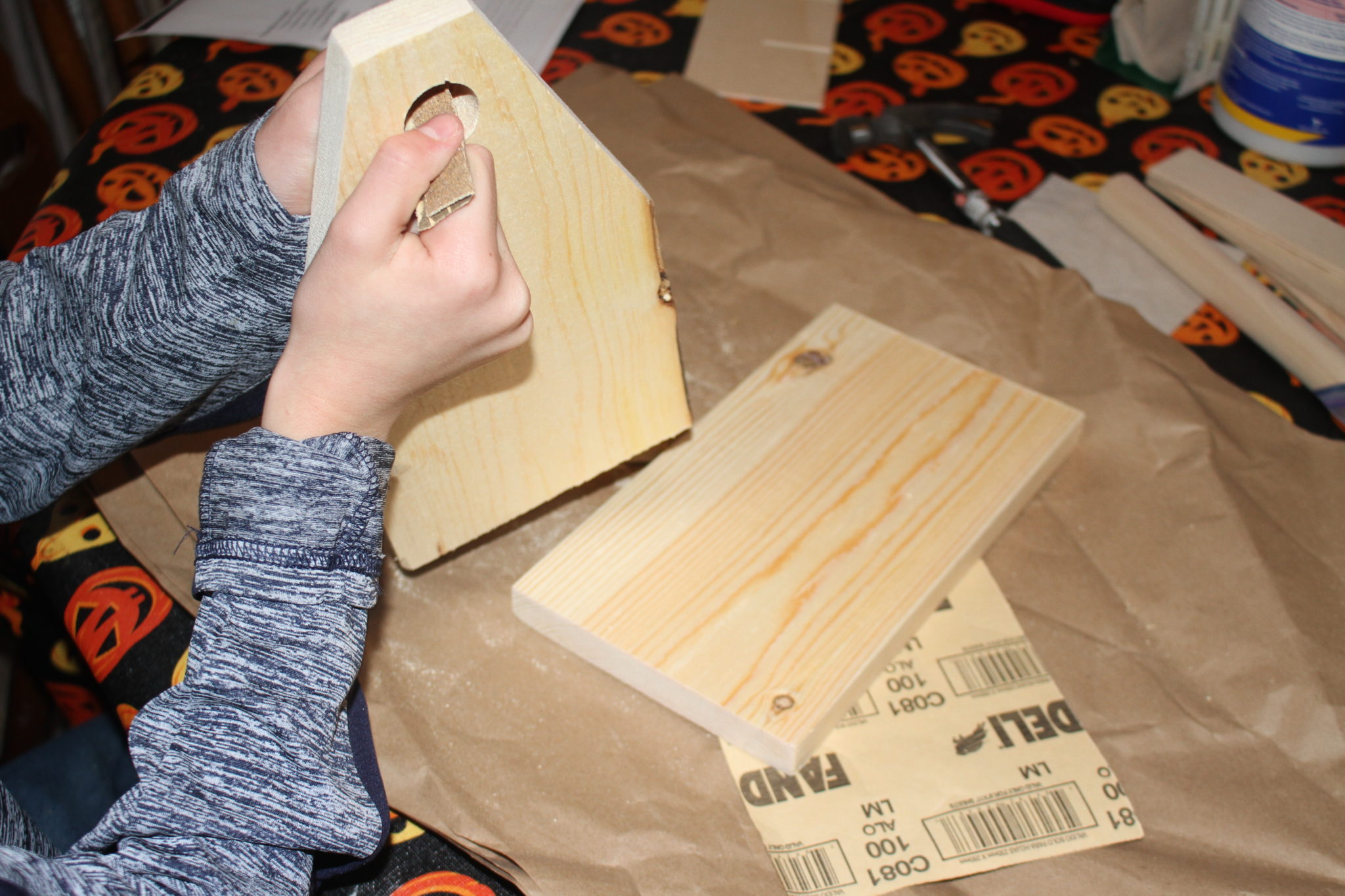 The first step is to sand all the pieces of wood.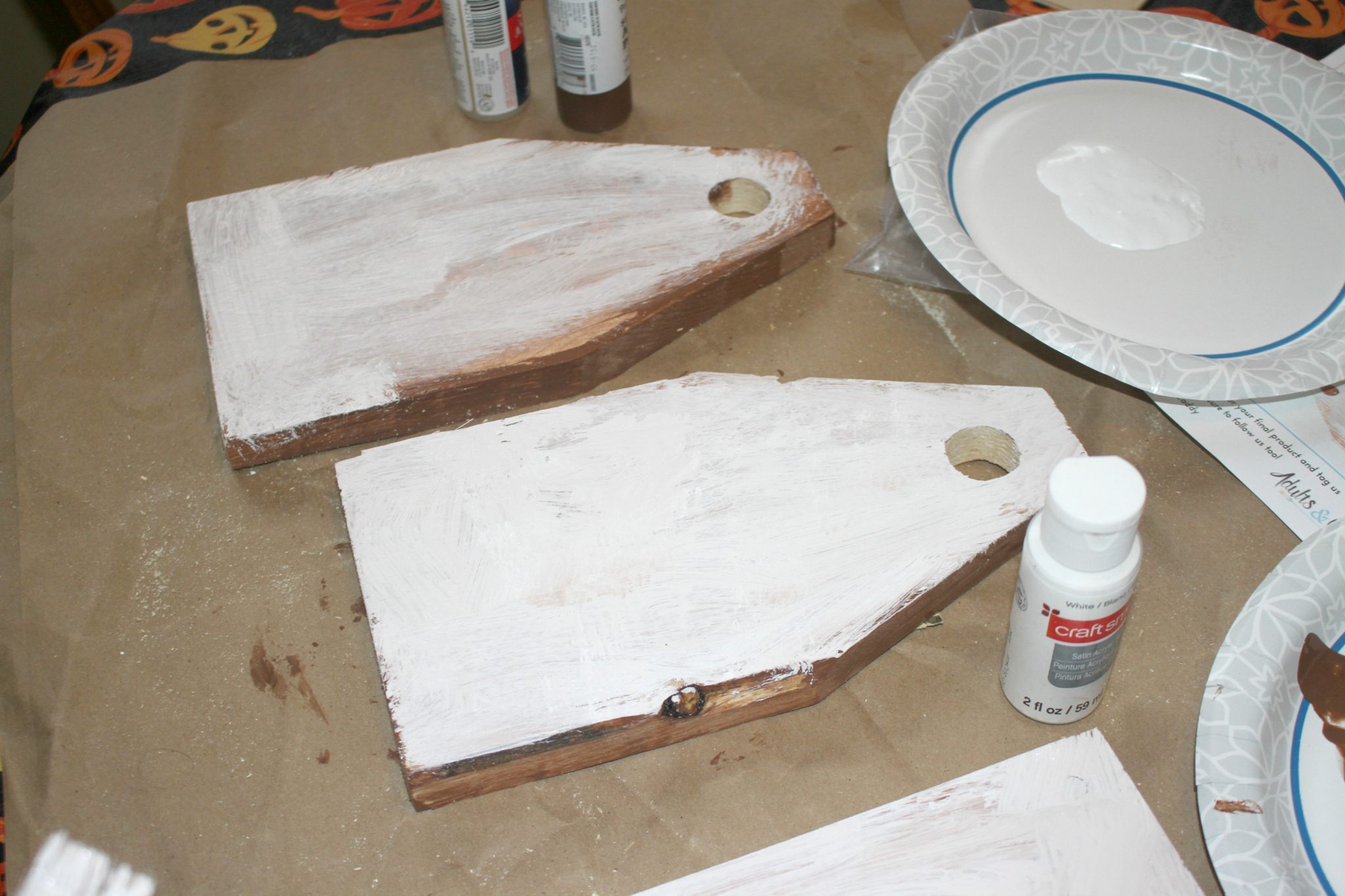 Then you mix half of the pant and half the antiquing medium, then paint the pieces. I didn't take pictures of the hammering, because my son needed a bit of help with that step.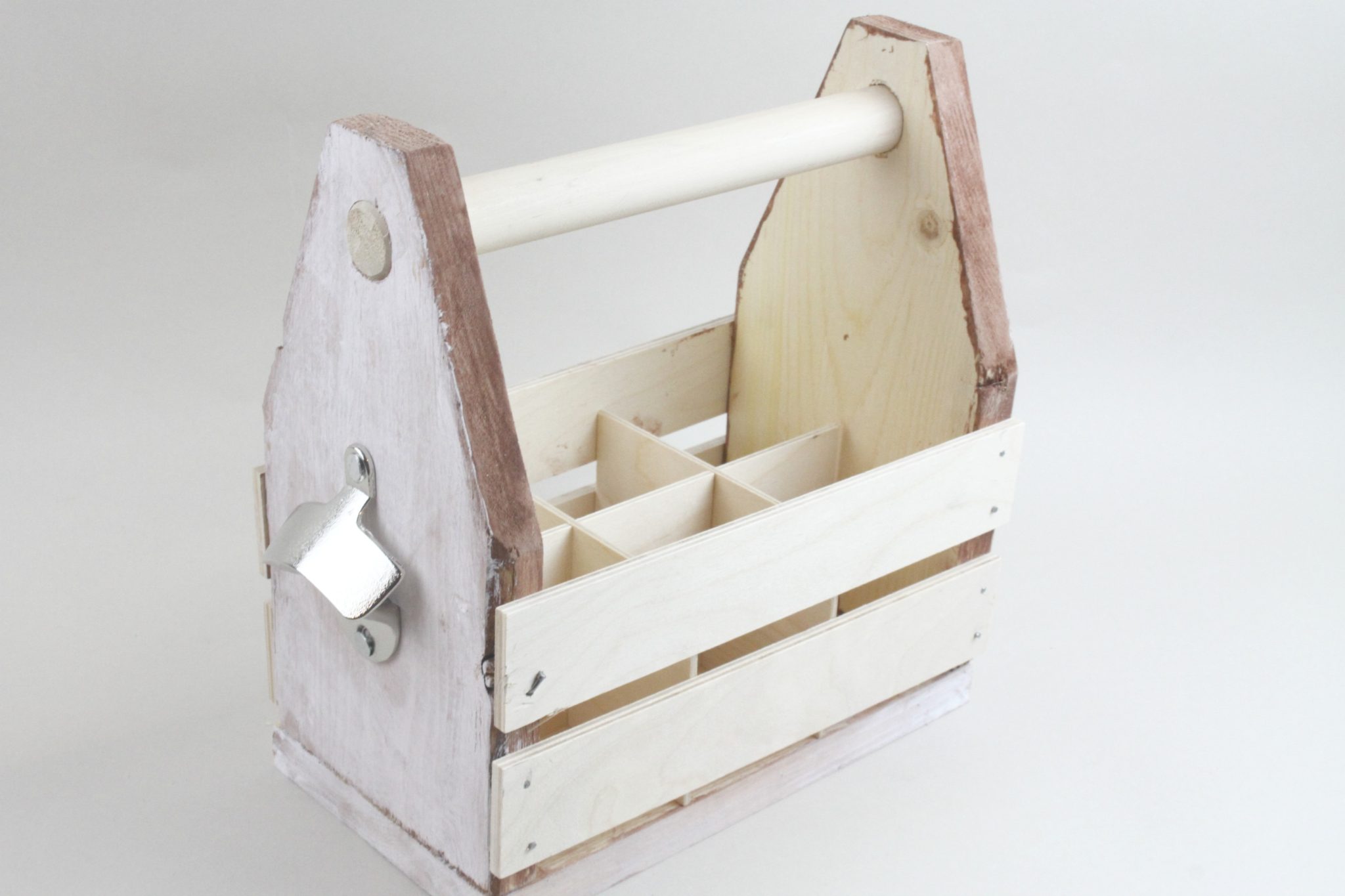 This is my son's finished caddy. He is going to store items in it and wants to use the can opener for root beer. I love that he made it!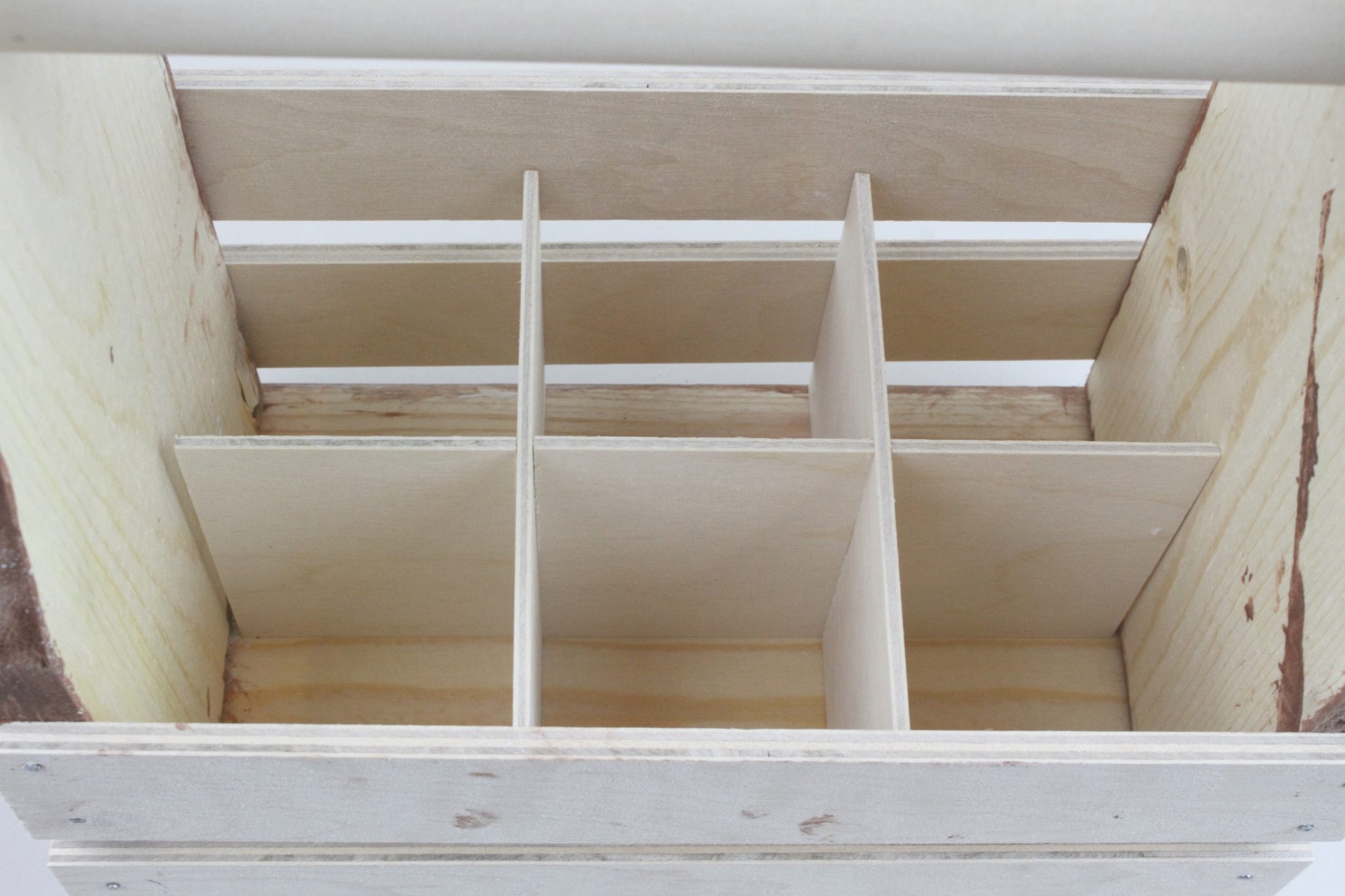 The center has dividers that are easily removable. if you want one open area.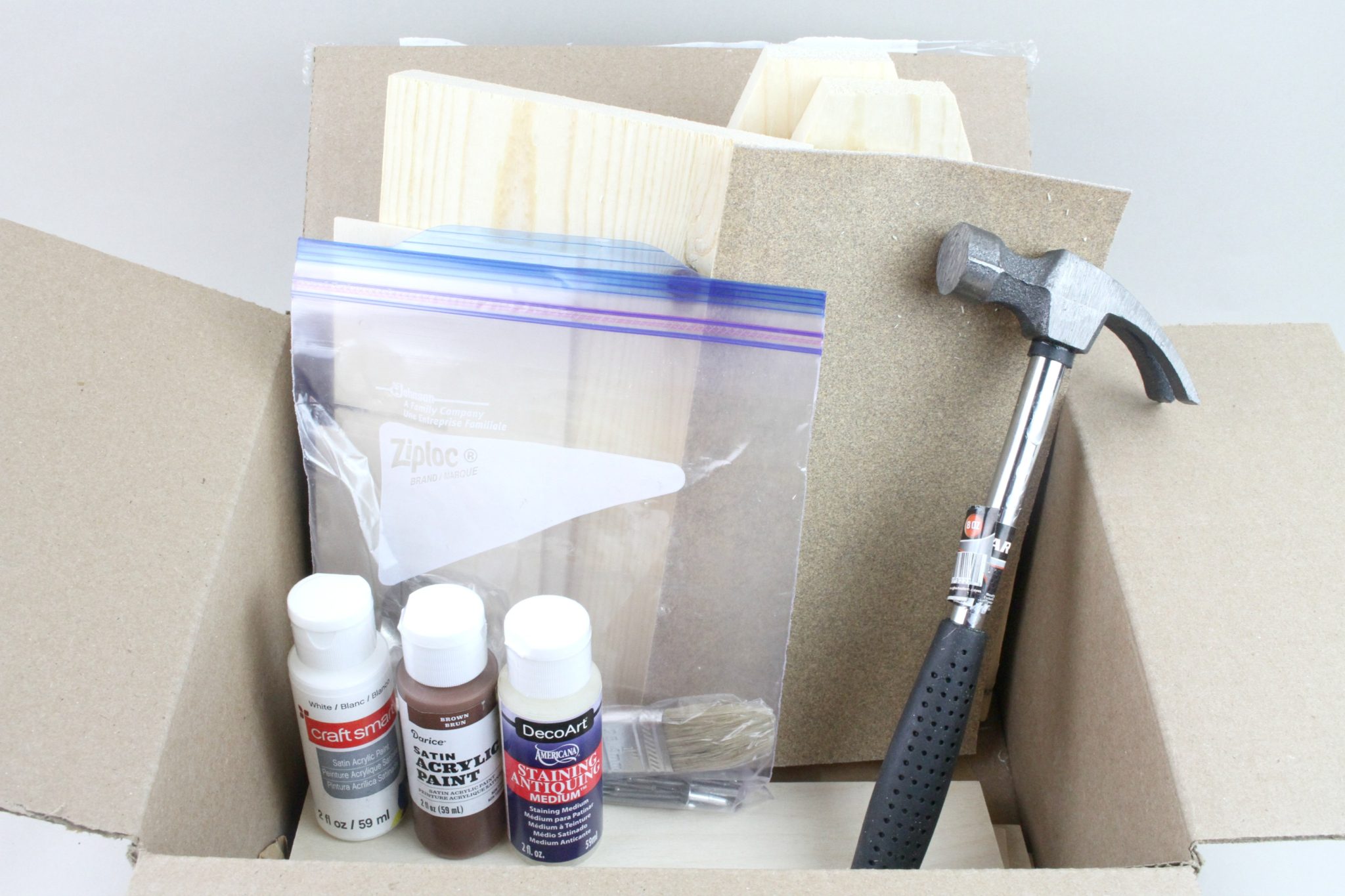 Final Thought: My son had a great time making this project. He loves building and creating projects. This is a useful piece that can be used in a variety of ways.You can use the codeCRAFTYMOMto receive free shipping on yoursubscription.
Do you likeCompletelyFREE SUBSCRIPTION BOXES?ClickHEREto see my free subscription box list.
Check out the NEWSubscription Box Directory
The post Adults & Crafts December 2019 Review + Coupon #adultsandcrafts appeared first on Subscription Box Mom.