5 HEALTHY HABITS TO IMPLEMENT WHEN WORKING AT HOME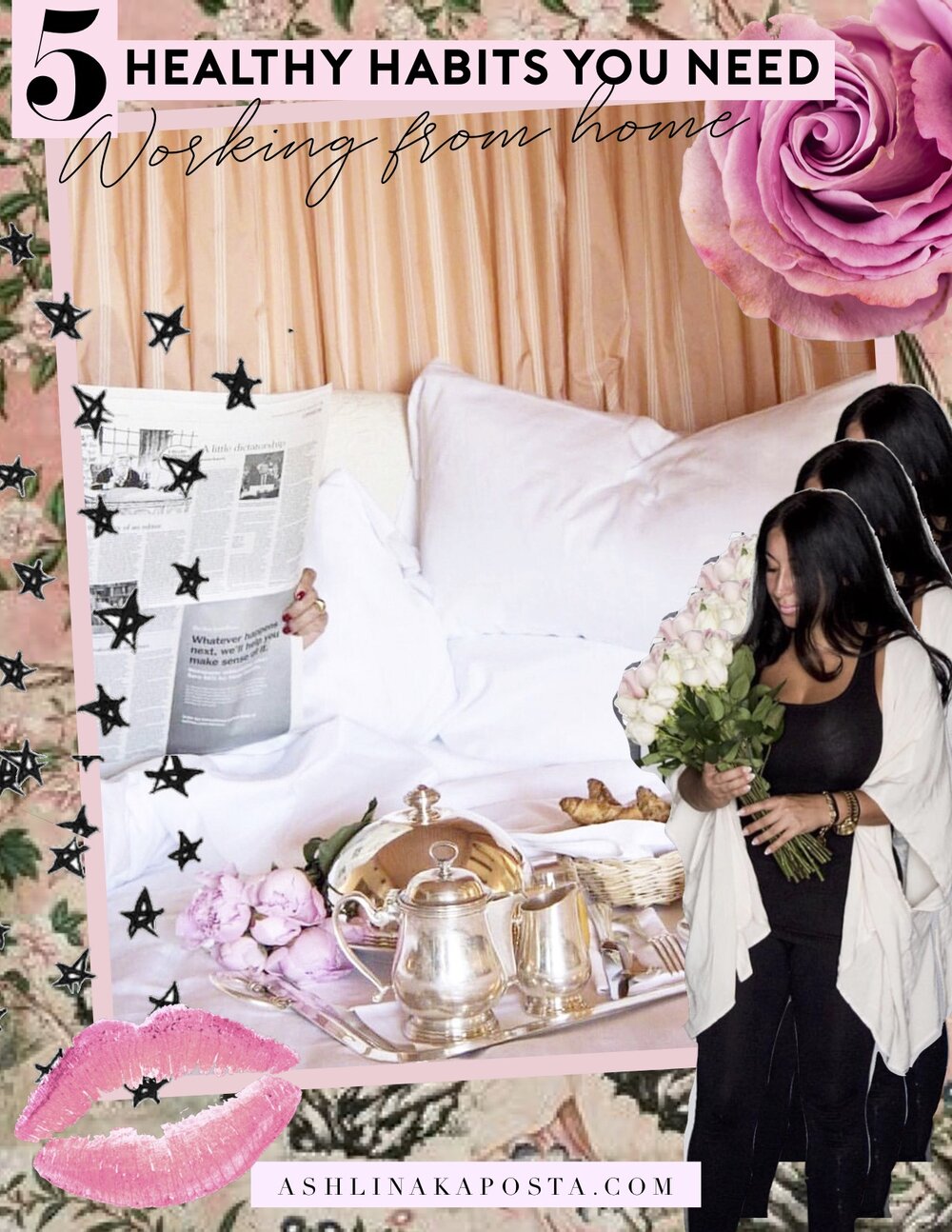 Hey beauty.
What a month this has been, only just 6 days into it. Can you even believe 2020 is less than 25 days away?!? We are hitting an entirely new decade and I could not be more excited for whats to come. I am most excited about my flourishing jewelry business, this month has been so good to me, especially the incredible holiday shopping markets I have gotten to be a part of. I love connecting with some many beautiful souls.
Heres the crazy thing. I have 2 desks at home. Literally 2 working spaces. I need one for my jewelry making and one for my everyday blogging, podcasting, bills, note writing, etc. A very large portion of our home is taken up by my desks. It really had me thinking about how hard is it to have a working space at home and I really would love to have an actual office to get out and go to. The luxury of working from home seems attractive but honestly, it takes up a lot of energy and space. Its important to not let your daily life and your work intertwine. It was fine for me when I lived alone but now with my little family, I feel like my work things are overpowering our sacred space.
In an effort to keep focused and flourishing, I have really had to be mindful about how I spend my time and my attention, how to not let work take over and how to not get distracted when I am choosing to work. So that Im not finishing up random things I forgot to do when my boys are home, which totally sucks the life and energy out of our family time.
5 HEALTHY HABITS TO IMPLEMENT WHEN WORKING AT HOME

I hope these tips really resonated with you. If you liked this post, you will love this one and this one too. And for more inspiration, join the Blissful Living Lounge.
For more tips like these, dont miss the latest podcast.